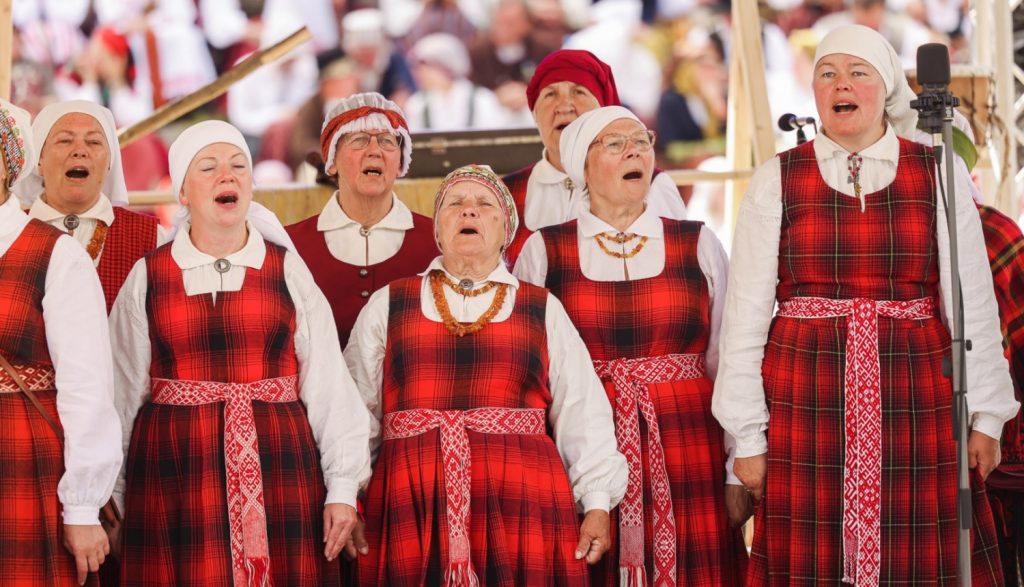 Traditional singing enthusiasts and interestingly invited to participate in professional development courses "traditional singing school Drabey 2022", which are organised for a third time. This year they will be held from 4 to 7 August in the Drabee Manor (Cēsis District).
Courses are intended to explore the various aspects of traditional singing, the acquisition of practical skills and the exchange of experience. A great opportunity to sing, learn traditional forms of multilingualism and the specifics of the unanimous songs, learn your voice in the context of traditional singing.
Traditional singing lessons and lectures will be guided by: Zane Smite (ethnousicologist, Lectore JVLMA and LKA, topic topic: improvement of vocal technique. Stand and breathing, balseness and voice links, resonance management, lecture "woman's voice in life"), Long Leimane (head of the "suiti wife" of the ethnographic ensemble, subject: suiti Burdons), Martha Celle (ethnousicology, subject matter: Latgale voxal multilingualism), Dace Pruce (head of the folklore "Vecsaule", the subject of lesson: the flow of language in traditional singing), Indra Meter (researcher of historical materials and traditional singing techniques, subject matter: excellent research experience. Repertoire acquisition), Ibryamova-Sivoraksha (traditional singing of Ukraine)
Course fee for participants – approximately EUR 110 (the amount will be adjusted after receipt of applications).
Professional development courses shall be organised by the Latvian National Cultural Centre in cooperation with the association "the centre of traditional cultural initiatives" box "", supported by the State Culture Capital Foundation.
Contact:
Inese Rose rozeinese@inbox.lv;
Lauma birch lauma.berza@lnkc.gov.lv