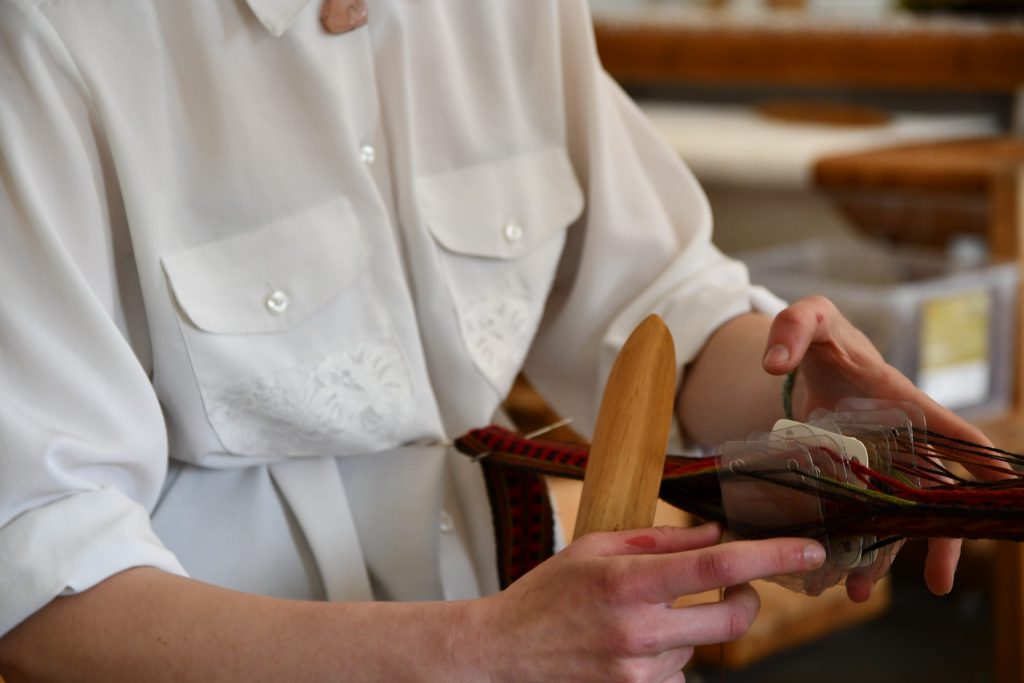 on October 17, 2023, a decision was taken at the meeting of the Council of intangible cultural Heritage regarding the inclusion of four new values in the national List of intangible cultural Heritage (NKM).
Four values have been confirmed for inclusion in the national OMC list in 2023. Two of them are cultural spaces: Piebalgs cultural space (applicant: local government of Cesis municipality), whose inhabitants are the essential bearers of Latvian national identity in their peculiar self, which is formed by entanglement of ancient skills, the specificity of the living room, the relentless need for education and knowledge; and Barta cultural space (applicant: cultural Board of the municipality of South Kurzeme) located in lower Kurzeme and together with the cultural premises of neighbors (Nietz and Rucava) is an important cultural and historical place in Latvia where the ancient traditions are preserved, still alive and also restored.
The list is also approved knee belt weaving tradition in North Latgale (applicant: society "young folklore cluster of river") – one of the oldest types of belt weaving known throughout Latvia, but particularly common in Latgale, as well as collection and use of mushrooms (applicant: Latvian mycologist society) – a national tradition that is cultivated throughout the territory of Latvia and is related to knowledge of nature, culinary and other skills.
Latvian national Centre for Culture intangible cultural Heritage expert Gita Lancers says: "THE OMC Council, after evaluating the applications sent by June 5, 2023, selected from eleven nine whose applicants were given the opportunity, with the assistance of experts, to supplement and clarify their applications and, ultimately, until their inclusion on the national List, these four intangible cultural heritage values, which are known and carefully tended to both the narrower Community and Latvia."
The celebratory ceremony, which will provide certifications regarding the inclusion of values in the national intangible cultural Heritage List, will take place on November 25 at Joseph Wheatall's Latvian Academy of music. The certification ceremony will be able to be watched live on the website of the national cultural Centre of Latvia www.lnkc.gov.lvand platforms Facebook on the profile.
Information on the preparation of the application as well as on the Council of Intangible Cultural Heritage available on the website www.nematerialakultura.lv. The next submission of applications will be announced in January 2024 and will be given half a year to prepare.